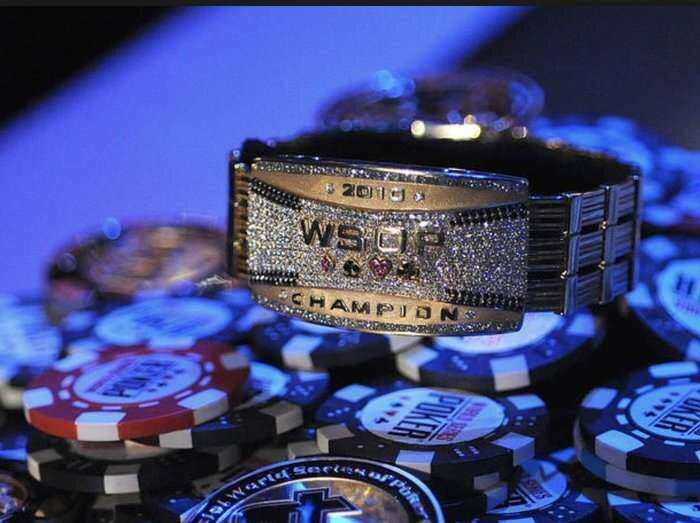 The World Series of Poker got underway in Las Vegas this week.  2018 will mark the 49th edition of the annual poker-fest with its showpiece 'main event' once again expected to have a prize-pool in excess of $65 million.
But the $10,000 entry main event, which attracted 7,221 players last year and was won by American Scott Blumstein who netted $8,150,000, is not the most expensive tournament in terms of entry fee, far from it.
The entire 'series' will feature 78 tournaments and amongst them are a host of $10,000 entry events, a $25,000, $50,000, $100,000 and even a $1,000,000 to enter competition.
Naturally a few people will leave Las Vegas very rich but the major winners will be the American tax-man who will claim between 25 and 50 percent of 'winnings' from all the big winning US citizens.  
Event organisers, Caesars Entertainment Corporation, will have a screamer too.  They retain a total of ten percent of the prize-pools (three percent of which they designate to pay poker dealers) they then charge an additional 2.95% fee for people using credit cards to register for tournaments – that's $29,500 for each player that uses this method to play in the $1 million entry event!
To quantify this, Caesars Entertainment will pocket a projected $7 million from the main event alone and it is estimated their registration fee income will surpass $25 million in 2018.
Moneymaker
The World Series really is a money-maker for its organisers and while it was total coincidence, it is widely accepted the popularity poker enjoys today is down to a certain Chris Moneymaker who won the World Series of Poker main event in 2003.
The then unknown accountant became the first player to win the main event via an online satellite.  
And after converting his $86 into a $10,000 WSOP main event and then into a $2,500,000 first prize, he was quickly rolled-out before the world via all of the major American late-night chat shows.
Indeed, his was a name that add-men could only dream about…