If you want to approach your betting, poker or even online casino play more professionally there is no reason why not to keep a detailed 'profit & loss' account on an Excel spreadsheet.  Such an approach could really help you improve your profitability and pinpoint where you incur your worst losses.
Here a few reasons why we think record keeping is a good idea:
Knowledge is Power
Simply knowing exactly where you stand with your betting or casino play is very important; vitally you do not want to over-spend.  Similarly you may be less likely to chase one-day losses if you can see you are in front overall during the course of a week.  Knowing exactly where you stand can put your mind at ease and help you make better decisions.
Strengths and Weaknesses
A detailed Profit & Loss statement should highlight where your strengths and weaknesses lay. This will be of huge benefit to you long term – as it will highlight which games or sports you are most successful with and therefore the ones you should concentrate on.
Being professional is all about finding an edge and niche and taking advantage of that advantage. Without a Profit & Loss ledger you could be blind to what that edge is.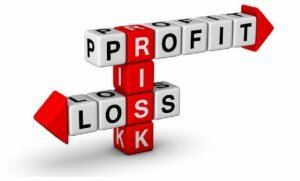 Betting Journal
In your Profit & Loss records (ideally kept in Excel) you can dedicate separate sheets to the individual games you play or sports bet on:  Blackjack, Slots and Roulette or Football, Horses and TV Specials.
You can also make notes to remind yourself of why you played a particular online casino game or placed a certain bet.  It will also prove valuable to keep in-depth details of why you chose the bet stakes you played and if you used a staking system.
This has huge mental advantages.  Understanding why you placed any bet – preferably content that your judgement was right and the market was wrong or you were getting value thanks to a Casino promotion – gives you a feeling of satisfaction win or lose.  This should make you a better player whereas we can all be reckless when on a downward curve because things are going wrong.
Can You Go Professional?
For many making a living out gambling is a dream but most never live out this dream.  Professional punting involves a lot of hard work, study and record keeping.  Ultimately most of us simply enjoy a fun bet, something that adds to the interest of a game we are watching with the prospect of paying for a nice meal at the end of it.
Online casino play is exactly the same.  Winning players normally only play games with the very highest RTP's and rely on a staking system.  Most importantly they use massive amounts of discipline to the point where they have no fun.
So do you want to be 'professional' or do you simply want to enjoy yourself, accept you may lose in the long run but appreciate that is simply the price you have to pay for hours of entertainment?
If that is the case do not bother with a spreadsheet and simply set aside the money you are prepared to spend on this pastime – and do not exceed it.